| | |
| --- | --- |
| | Page 1 of 74 (735 people total. ) |
Friends & Supporters
A.J.S.
Website
Just a teen in Erie, Pa...Usually found working 3rd shift...or making late night trips to Wal*Mart... I'm excited about the Pride Event's because it gets all of us out of our houses and away from the computers to get out in Erie and have a good time. Birthday is 1/15. Viewed 3,370 times.
Aaron Hepfer
Birthday is 9/21. Has volunteered! Viewed 890 times.
Abb
Birthday is 9/27. Viewed 395 times.
Abbey Atkinson

Website
Abbey was very active in Trigon and also organized the Pride Weekends in 2002 and 2003. She left in mid 2004 to attend law school in Ner York City. Birthday is 9/13. Has volunteered! Viewed 3,349 times. 6 article(s).
Airaday
Birthday is 6/5. Has volunteered! Viewed 206 times.
AJ

Taken Birthday is 10/2. Viewed 3,087 times.
Alan Koseff

Alex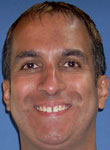 My name is Alex. I live in Erie PA and I work as a receiver in a cafeteria. Birthday is 10/27. Has volunteered! Viewed 3,549 times.
Alex Bolla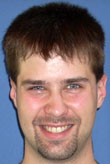 Website
Local stage and screen actor and vocalist. Birthday is 7/16. Has volunteered! Viewed 3,475 times.
Alexis

Birthday is 2/12. Viewed 3,192 times.
---