| | |
| --- | --- |
| | Page 1 of 20 (199 people total. ) |
Editorial Staff
Deb Spilko

Email: [email protected]
Co-editor, Writer
Deb created most of the written content of the EGN during all but its last year in print form and for much of that time was the main editor as well. She was also responsible for writing the grant application that essentially helped bring the EGN into existence. She has continued to write informational articles and compilations of entertainment and resource listings for the web site and has returned as writer and co-editor of the current print edition.281 article(s).
Michael Mahler

Website
Email: [email protected]
Business Manager, Co-editor, Contributing Writer, Technical Support & Maintenance
Michael was one of the original editors of EGN the main resource for timely information of interest to the local Erie area GLBT community. In addition to doing all of the little day-to-day chores of upkeeping computer files and equipment, and compiling the local calendar of events, he has also served as the main support contact for the Erie GLBT community and liaison to main stream media. When the phone rings or the e-mail messages are sent, he's probably the one at the other end of the line. Birthday is 8/21. 347 article(s).
Graphics/Layout
Mike Lipiec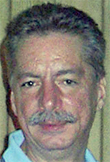 Email: [email protected]
Graphics Artist/Layout
Graphic designer who lays out the impressive ads and artwork found in the print publication. Birthday is 5/19.
Friends & Supporters
Abbey Atkinson

Website
Abbey was very active in Trigon and also organized the Pride Weekends in 2002 and 2003. She left in mid 2004 to attend law school in Ner York City. Birthday is 9/13. 6 article(s).
Alex Sphon
Allison
Allyson Hamm
Amy Blackman
Amy Terrizzi
Email: [email protected]
I have recently moved back to Erie and am looking to reconnect with old friends and make new ones as well. Birthday is 11/19. 1 article(s).
Andy Smith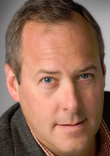 ---