Features
Local and Regional News

Drenched Fur is Erie's annual Bear Run since 2005. Check it out at the
web site
.

News from the
Erie Sisters
, our local cross-dresser, transvestite, transgender support and social group.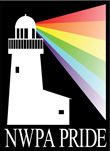 The
NW PA Pride Alliance, Inc
. works to improve visibility of the Lesbian, Gay, Bisexual, Transgender, Queer/Questioning, Intersexed and Ally/Asexual (LGBTQIA) community. It also facilitates communication and collaboration between groups and individuals within the region's LGBTQIA community and the greater region's community, while respecting individual and group identity.

Political, Activism and Legal

The
American Civil Liberties Union (ACLU)
is our nation's guardian of liberty, working daily in courts, legislatures and communities to defend and preserve the individual rights and liberties that the Constitution and laws of the United States guarantee everyone in this country. The ACLU also works to extend rights to segments of our population that have traditionally been denied their rights, including people of color; women; lesbians, gay men, bisexuals and transgender people; prisoners; and people with disabilities.
The
Gay & Lesbian Alliance Against Defamation (GLAAD)
amplifies the voice of the LGBT community by empowering real people to share their stories, holding the media accountable for the words and images they present, and helping grassroots organizations communicate effectively. By ensuring that the stories of LGBT people are heard through the media, GLAAD promotes understanding, increases acceptance, and advances equality.

The
National Center for Lesbian Rights (NCLR)
has been advancing the civil and human rights of lesbian, gay, bisexual, and transgender people and their families through litigation, legislation, policy, and public education since it was founded in 1977.

News from the
National LGBTQ Task Force
. The National LGBTQ Task Force advances full freedom, justice and equality for LGBTQ people. We're building a future where everyone is free to be themselves in every aspect of their lives. Today, despite all the progress we've made to end discrimination, millions of LGBTQ people face barriers in every aspect of their lives: in housing, employment, healthcare, retirement, and basic human rights. These barriers must go. That's why the Task Force is training and mobilizing millions of activists across our nation to deliver a world where you can be you.

The Pennsylvania Equality Project (formerly Marriage Equality for PA) is dedicated to ending discrimination and bullying in Pennsylvania.
Health

San Diego psychologist Michael Kimmel shares perspectives and advice on psychological health for the LGBT community. He can be reached through his website (
lifebeyondtherapy.com
).
Letters, Columnists and Opinion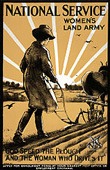 "The Amazon Trail," a column about gay life in the U.S., has been appearing in gay publications since 1986.
---