Enter to win a Bachelorette party survival kit!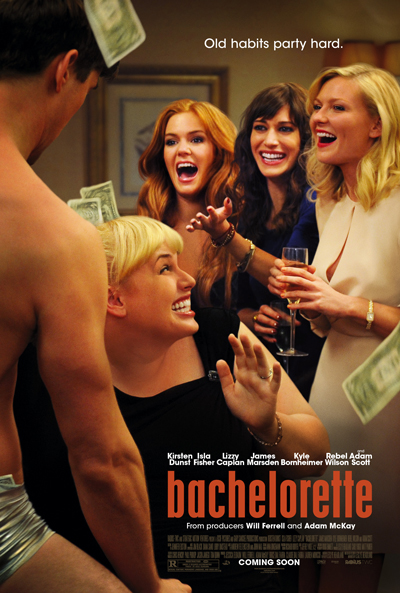 Enter to win a Bachelorette party survival kit! RADIUS-TWC presents BACHELORETTE Starring Kirsten Dunst, Isla Fisher, Lizzy Caplan, James Marsden, Kyle Bornheimer, Rebel Wilson and Adam Scott. To enter the contest, fill out the form below from September 7 through September 28.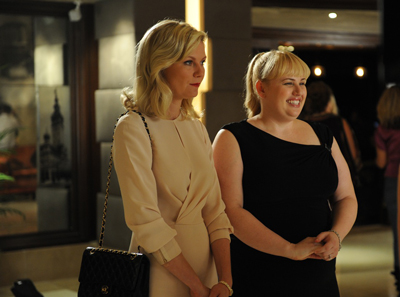 Old habits party hard.
On the night before an old friend's wedding, three frisky bridesmaids go searching for a little fun but find much more than they bargained for. With lovely Becky (Rebel Wilson) set to marry her handsome sweetheart, Dale (Hayes MacArthur), the remaining members of her high school clique reunite for one last bachelorette bacchanal in the Big Apple. Regan (Kirsten Dunst) is an overachieving, ueber-Maid of Honor who's secretly smarting over the fact that she's not the first to marry, while Gena (Lizzy Caplan) is a whip-smart sarcastic who's actually a closet romantic, and Katie (Isla Fisher) is a ditzy beauty who loves the good life. But when Becky insists on keeping the bachelorette party tame, the women proceed with an after-hours celebration of their own.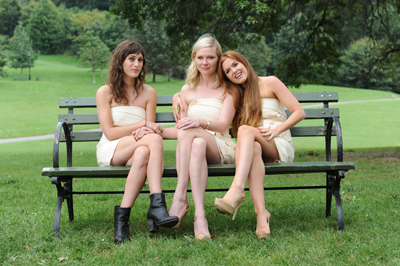 Bachelorette is in theaters September 7. Available now on VOD. Each Bachelorette party survival kit includes: zip pouch containing pain relievers, vitamins, breath mints, wet wipes, antacids, bandages, and lip balm.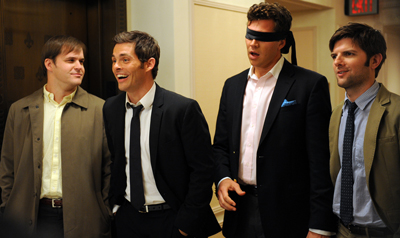 This contest expired on Friday, Sep 28, 2012. Click here for other contests to enter.
blog comments powered by

Disqus
---