Register for People's Pride 2k23 before it's too late, space is feeling up quickly!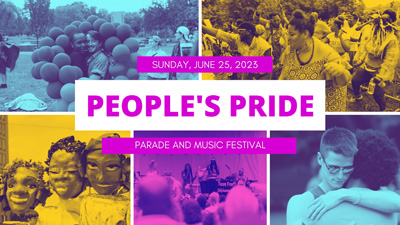 SisTers PGH is proud to announce that registration is open for this year's People's Pride Parade and Music Festival! The fun-filled event will be held on Sunday, June 25, 2023.
This year's celebration will be even bigger and better than last year. It will include live music, community and food vendors, awareness around LGBTQ+ housing and health care, and more.
People's Pride PGH is now Pittsburgh's leading community-centered Pride event. It was founded by trans people of color and allies to bolster the unapologetic approach needed to demand equal rights and visibility for our TLGBQIA+ communities.
Thank you to all of our current Sponsors and Vendors - We couldn't do this vital work without you.
Keep a look out for more details as they come, and please help spread the word to make People's Pride 2023 the best yet.
Click the link here to learn more and to register!