PA Equality Project Welcomes Ghanian Nurse Educator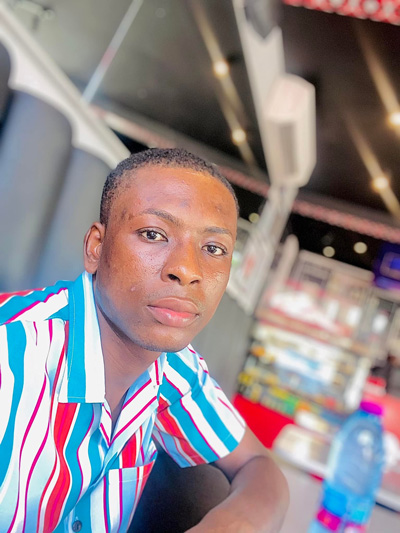 The Pennsylvania Equality Project is proud to welcome Osuman Yahaya Musah, a nurse educator from Ghana to our facility in Meadville. His work for the LGBTQ+ community in his hometown of Cape Coast where he provides outreach to the LGBTQ+ community about HIV prevention, safe-sex practices, and reproductive health. Due to a sharp increase in discriminatory actions against the LGBTQ+ community, the US Embassy in Accra expedited his Visa application, allowing Osuman to travel to the United States and arrive faster than had been originally planned.
The Ghanian Parliament is on the verge of passing a law that will ban LGBTQ+ advocacy and activism, making it punishable by 5 to 10 years in prison coupled with conversion or "ex-gay" therapy during incarceration. The Board of Directors agreed that allowing Osuman to remain in Ghana would lead to his eventual arrest and imprisonment. David Moore, President of the Pennsylvania Equality Project, said, "By bringing Osuman to Pennsylvania, we hope to share his message about discrimination and the impact that the new law will have on the Ghanian HIV+ and the broader LGBTQ+ community."
If LGBTQ+ and other organizations are interested in inviting Osuman for speaking engagements, they are asked to email dmoore@paequality.com or call (814) 930-7052.