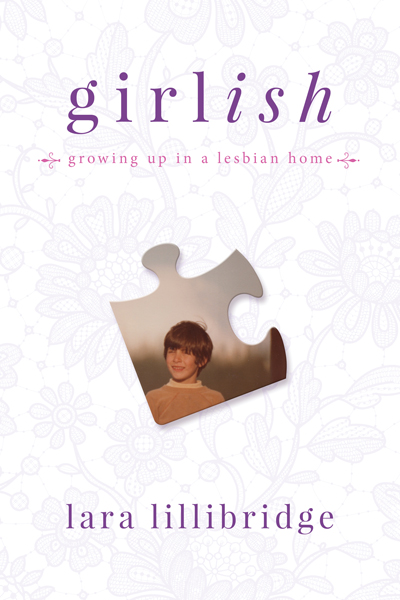 Enter to win Girlish: Growing Up in a Lesbian Home by Lara Lillibridge! To enter the contest, fill out the form below between Tuesday, February 27 and Tuesday, March 20.
Girlish: Growing Up in a Lesbian Home
By Lara Lillibridge
Defying Expectations and Breaking Boundaries: ONE OF THE FIRST LITERARY ACCOUNTS OF GROWING UP WITH TWO MOMS
"A gripping coming-of-age story, one of an extraordinary childhood but, yet, also one of a child wishing she could just be more ordinary."
– Donna Talarico, Founder and Publisher, Hippocampus Magazine
"A lyrical, literary memoir that explores what it means to be human--to be flawed, to be failed, and to be fond."
– Sarah Einstein, author of Mot: A Memoir and Remnants of Passion
"The story everyone wants to hear isn't the story I want to tell." Lara Lillibridge grew up with two moms-an experience that shaped and scarred her at the same time, but not in the ways people assume. In the stunning memoir, Girlish: Growing Up in a Lesbian Home [April 2017; Skyhorse Publishing], Lillibridge tells her story through the character of "Girl."
Lillibridge's memoir is the no-holds-barred account of childhood in an unconventional household. Personally less concerned with her mother's sexuality and more with how she fits into a world both disturbed and obsessed with it, Girl finds that, in other people's eyes, "The most interesting thing about me is not about me at all; it is about my parents."
While unconventional barely scratches the surface of describing Lillibridge's upbringing, the strange and scarring aspects of her childhood have nothing to do with her mothers' sexual orientation. It is rather her step-mother's mental illness, her father's "off the grid" lifestyle and serial divorces, and the fact that none of the adults in her life are equipped to raise a well-adjust- ed child that dramatizes the story.
"Queer families are just like all other families-some struggle with alcoholism, unem- ployment, mental illness, or any number of stressors that negatively impact children," Lillibridge says. "The fact that there are two same-sex parents is not nearly as formative as how the family reacts to the problems all people face."
At times humorous and pithy while cringe-worthy and heartbreaking at others, Girlish is a human story that challenges readers to reevaluate their own lives and motivations.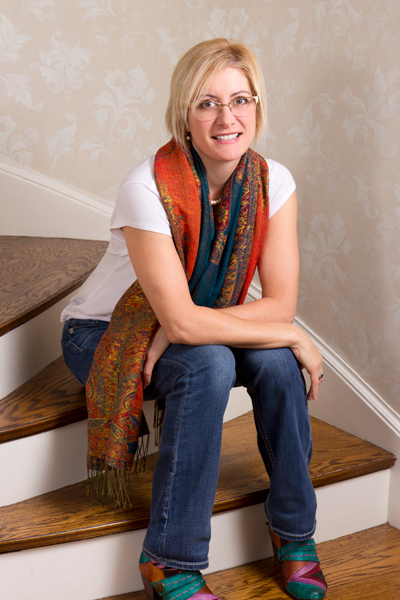 Lara Lillibridge sings off-beat and dances off-key. She is a graduate of West Virginia Wes- leyan College's MFA program in creative nonfiction. In 2016, she won the Slippery Elm Literary Journal's Prose Contest, American Literary Review's Creative Nonfiction Con- test, and was a finalist in both Black Warrior Review's Nonfiction Contest and Disquiet's Literary Prize in Creative Nonfiction. Lara resides in Cleveland, Ohio.
Connect with Lara Lillibridge at www.laralillibridge.com or www.twitter.com/only_mama.
Girlish is available for pre-order on Amazon, Barnes & Noble, and IndieBound. Or wherever books are sold.
Enter the Contest!
Please note that only 1 entry is allowed per person. Contests are open to US residents only.