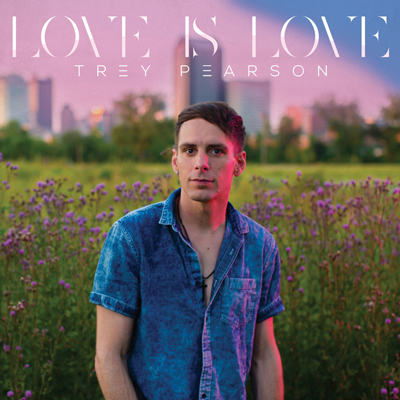 Enter to win Love Is Love from Trey Pearson! Love Is Love, the debut solo pop album from out artist and GLAAD Award Nominee, Trey Pearson. Including "Love Is Love" - Featured On Billboard's "30 Gay Love Songs" Spotify Playlist. To enter the contest, fill out the form below between Friday, December 22 and Friday, January 12.
Out NOW:
iTunes: http://itunes.apple.com/album/id1303789570
Amazon: http://amazon.com/Love-Trey-Pearson/dp/B076ZTCS1Z
Spotify: http://open.spotify.com/artist/5pjtpHRdrbbw9zZWx83zCF
Love Is Love track list:
1. Love Is Love
2. Rush
3. Don't Dance
4. The Good Grief
5. Hey Jesus
6. Silver Horizon
7. A Good Grief (Part Two)
Facebook.com/treypearson
Twitter.com/treypearson
Instagram.com/treypearson
#LoveIsLove
This contest expired on Friday, Jan 12, 2018. Click here for other contests to enter.