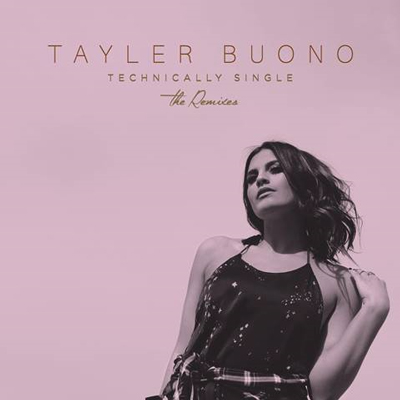 Enter to win Technically Single by Tayler Buono! To enter the contest, fill out the form below between Tuesday, March 14 and Tuesday, April 4.
Tayler Buono's new single "Technically Single" is taken to new heights with a fresh set of remixes on The Remixes EP. Released digitally on Feb 3rd via RCA Records,
The EP features powerful remixes from Lenno, Instant Karma, Before You Exit and Mokita.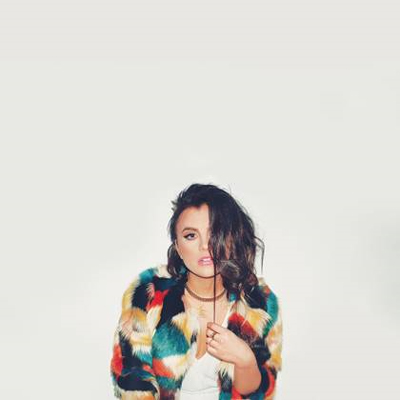 About Tayler Buono
Sharp, smart, and sassy with a pen (or smartphone) and blessed with an impressive voice, Orlando-raised and Nashville-based singer and songwriter Tayler Buono (pronounced bo-no) brings unabashed honesty and clever lyricism to pop. As a result, she serves up anthems that are equally hummable and hashtag-able. Without a label or any traditional promotion, her 2016 independent single "Technically Single" earned a place on Spotify's coveted "New Music Friday" playlist, amassing 18.6 million streams in less than six months. Along the way, she garnered early acclaim from the likes of Pop Crush, Girl's Life, The 405, and many more. Signing to RCA, Tayler's forthcoming 2017 EP properly introduces her inimitable style.
"First and foremost, I'm a songwriter," she exclaims. "I want to make personal and genuine pop music with a little bit of urban and EDM-and a lot of emotion."
The 23-year-old Italian and Mexican songstress has spent the past decade quietly writing countless songs and performing as much as possible. Devoting her formative years to vocal training and singing, she can vividly recall picking up a guitar in eighth grade around the same time she watched a rather life-changing video of Bono on YouTube…
"I was so moved," she remembers. "Bono has a really epic message and presence. I was blown away that he could speak to such a diverse audience. At that moment, I realized how music could connect and impact the world."
Throughout high school, she carried her guitar everywhere, forging a connection of her own to songwriting as she became obsessed with OneRepublic, Rihanna, Jessie J, and more. In 2014, she won the Florida GRAMMY® showcase and ended up performing on the "Women Who Rock" cruise with the legends such as Heart and Indigo Girls.
Immediately after, she picked up and moved to Nashville alone, dedicating three months to writing. A trip to L.A. would yield "Technically Single" during late 2015. Produced by The Gifted [Cardiknox, Matt Thomas] and written by Tayler, she candidly delivers verses cribbed right from text messages to the song's subject before soulfully carrying the refrain, "'Cuz I'm technically single, emotionally unavailable."
"I was literally in the booth singing these texts," she goes on. "I had said the chorus to a friend when trying to describe this relationship. It was in that awkward stage where you're more than friends, but you're not together either. It's so confusing and a bit heartbreaking. That inspired everything."
Now, "Technically Single" heralds the arrival of her first major label EP. The four-song set also includes "Something About You" dedicated to "a long-term friendship that turns romantic."
Ultimately, it's Tayler's honesty that will resound the loudest. "I want to let people know there's someone out there who's feeling the same thing they are," she says. "If I could comfort or connect with even one person, it'd be the best thing in the world."
Connect with Tayler Buono
www.taylerbuono.com
www.instagram.com/taylerbuono
www.facebook.com/taylerbuonomusic
www.twitter.com/taylerbuono
www.snapchat.com/add/taylerbuono
This contest expired on Tuesday, Apr 04, 2017. Click here for other contests to enter.