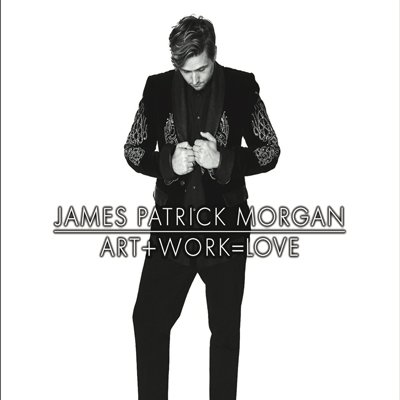 Enter to win Art + Work = Love EP from James Patrick Morgan! To enter the contest, fill out the form below between Friday, March 3 and Friday, March 24.
Pop-Soul Singer/Songwriter James Patrick Morgan has released 'Art+Work=Love' EP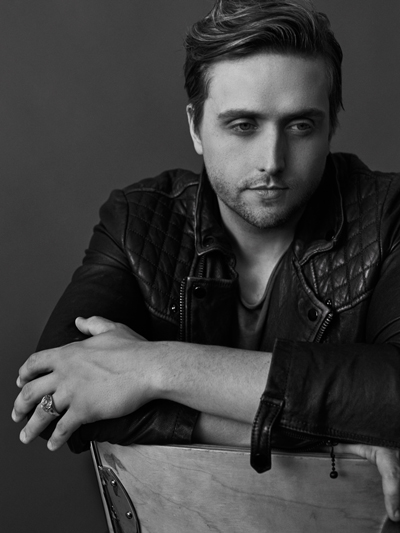 First single "Expected" released to critical acclaim in December 2016
(Los Angeles, CA) February 2, 2017 – James Patrick Morgan, the Atlanta-based pop-rock and soul singer/songwriter, has released his brand new EP 'Art + Work = Love' via Cloverland Entertainment/InGrooves. 'Art + Work = Love' is currently available at JamesPatrickMorgan.com and also available on iTunes and all major digital outlets. Morgan describes this five-song collection as one which "represents [him] better than most past recordings…" As an artist who plays up to 10 shows each week, he recognizes the importance that 'Art + Work = Love' captures much more of "what [he does] in a live setting," than previous releases. The EP was recorded in several legendary studios across the United States such as Los Angeles' East West Studios, where the Beach Boys recorded many of their hits, and the storied Blackbird Studio in Nashville, TN. Morgan says the goal of the EP, and of his artistry, is to "show people that it's okay to be present and feel." This is something he does with remarkable success on 'Art + Work = Love,' recalling classic artists such as Sam Cooke and Dave Matthews, but doing so in a fresh and exciting way.
Stream First Single "Expected" via SoundCloud
There's superb production here married with an intelligent approach that keeps the track lively from the first second to last. – Skope Magazine, on "Expected"
The first single from 'Art + Work = Love' – titled "Expected" – is also the first song on the EP. "Expected" is currently available to stream via SoundCloud and is also available as an instant gratification track for all who preorder 'Art + Work = Love.' Morgan says that "songwriting comes easily" to him, and it's evident that is true from the opening notes of "Expected." The Sony Southern Talent Expo winner's wide ranging influences from blues to soul to pop and soft rock are all given time on the track – from the acoustic verses to the catchy horn lines and soulful vocal harmonies on the chorus. The song features an infectious, danceable groove that carries the listener through the story of two people sharing "one night, two nights, three nights" and eventually falling in love.
About James Patrick Morgan:
Already a favorite in the Atlanta music scene, Pop-Soul singer songwriter James Patrick Morgan has spent years honing his sound while playing 300-plus shows a year, performing covers and originals as well. The Athens, GA native has just completed a collection of new music entitled: 'Art + Work = Love.' The EP illustrates his myriad of musical influences, and crackles with the energy he brings to his live shows. The new EP will give the rest of the world a chance to experience the soulful grooves and upbeat energy that are Morgan's musical hallmark. Produced by studio ace David Huff, the EP is full of infectious grooves and pure soul, highlighting James' love of R&B and funk.
With years of performing under his belt James has 1500 covers in his repertoire, and he includes an impressive take on Steve Miller's "Fly Like An Eagle" on the new EP as well. He's eager and ready to begin taking these songs to much bigger stages, and is thrilled at the chance to not only perform for bigger crowds, but also to make a positive impact on people with his music in the process.
Follow James Patrick Morgan:
Website
Facebook
Twitter
Instagram
This contest expired on Friday, Mar 24, 2017. Click here for other contests to enter.