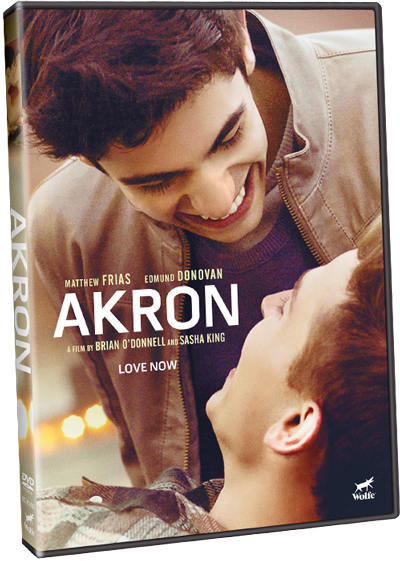 Enter to win Akron DVD from Wolfe Video! To enter the contest, fill out the form below between Tuesday, February 28 and Tuesday, March 21.
Wolfe Video Presents Akron
Directed by Sasha King and Brian O'Donnell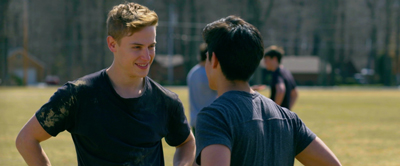 FILM SYNOPSIS
Benny and Christopher, college freshmen, meet playing football and begin a relationship. They fall in love supported by their family and friends. As their love for each other grows, a past tragic event involving their mothers comes to light. This revelation tests their own love and Benny's close-knit family.
Throughout this reflective love story, with the beauty of rural Ohio as its backdrop, Benny travels an emotional journey that examines both his own feelings and his family's ability to come to terms with the past. AKRON is a sensitive and unique independent film that puts a progressive, Midwestern spin on a classic family drama.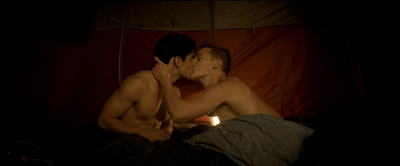 STORY INSPIRATION
The original screenplay, by Brian O'Donnell, was inspired by the notion that the love between family members trumps all.
In conversations O'Donnell had with friends, gay and straight, it became obvious that people are ready to hear stories that include gay characters but are not primarily concerned with the characters' sexuality. As people are accepting themselves and others at younger ages it's important to show that, like Benny and Christopher in AKRON, gay men and lesbians are a natural and essential part of the fabric of society, part of the family. AKRON shows what it is like when gay men don't have to leave their families for acceptance, where people are not so different after all. Where people can love each other for who they are.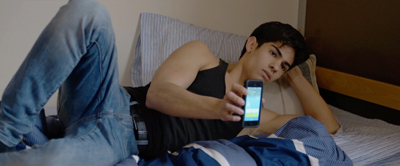 ABOUT AKRON
AKRON, is an independent film with an original screenplay by first-time screenwriter Brian O'Donnell. It is the first film directed by O'Donnell and Sasha King, who also coproduced it. The original score was produced by Bill Snodgrass and the Director of Photography is Patrick Jordan. Ellen and Tim Kollar executive produced.
Akron was shot on location in Akron, Ohio, where O'Donnell was born and raised, and in Wooster, Ohio, with local crew and extras and with the great support of local businesses.
ABOUT WOLFE VIDEO:
Founded in 1985 and now celebrating 30 years as the largest exclusive distributor of lesbian, gay, bi and transgender (LGBT) films, Wolfe's release slate includes some of the most popular LGBT films of 2015, including the Swiss Oscar and Golden Globes submission The Circle; the gorgeous lesbian drama by renowned Venezuelan director Fina Torres, Liz in September; and the epic international production by Finland's Mika Kaurasmäki, The Girl King. In 2016, Wolfe's releases include the Thai Oscar submission How To Win at Checkers (Every Time); Henry Gamble's Birthday Party; Naz & Maalik; Those People, Parched; and Margarita With A Straw. Wolfe's library of beloved modern classics includes such acclaimed hits as Cloudburst, Undertow, Desert Hearts and Big Eden. Wolfe's complete motion picture library can be found at WolfeVideo.com as well as at national retailers such as Netflix, Amazon and VOD destinations such as Comcast, Time Warner, Hulu, iTunes and WolfeOnDemand.com. Find more info online at http://www.wolfevideo.com.
Akron from Wolfe Video on Vimeo.
This contest expired on Tuesday, Mar 21, 2017. Click here for other contests to enter.