Win David Goes Home by Grant Spradling!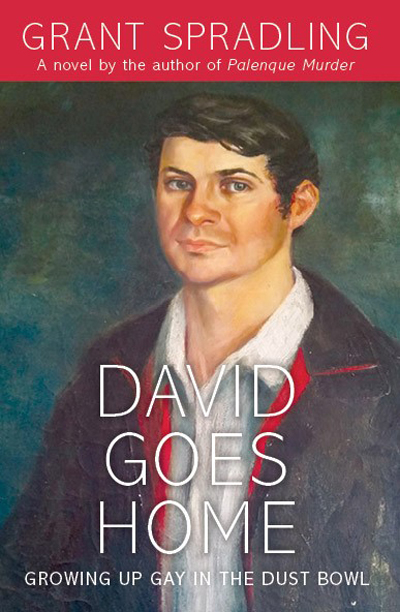 Win David Goes Home by Grant Spradling!! To enter the contest, fill out the form below between January 12 and February 2.
Hamaca Press announces the release of David Goes Home, by Grant Spradling which is both a mystery novel and a semiautobiographical memoir about growing up gay in the Dust Bowl during the Great Depression.
The wit, pathos and intellect of the young, gay minister, David Ward, in David Goes Home, is revealed in the mystery and nightmarish search for the murderer of his hometown sheriff in the Dust Bowl of Oklahoma which has haunted him in recurring dreams. David's love for men, self-doubt, fear of being outed, and the struggle against the religious right of his upbringing are examined in this powerfully written book.
Returning home for his mother's funeral, and during this spiritual quest and journey to self-acceptance, David stumbles across clues about the sheriff's murder and discovers that many of the people he had so feared growing up had far more to hide than he did.
In this powerfully written book, one can almost hear the wind and taste the sandstorm grit.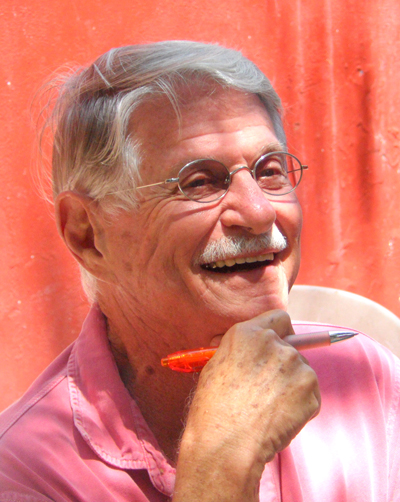 Biography
Grant Spradling says, "to be born at the beginning of the Great Depression, in a small west Oklahoma town, the heart of the Dustbowl, severely dyslexic and, as it turned out, gay, isn't the most propitious beginning. Still, looking back through the decades, I can't complain."
Spradling graduated from Weatherford high school, Oklahoma City University, with a double major in music and sociology, and Boston University with a degree in theology. He served as associate minister in Congregational Churches in Attleboro and Cambridge, Massachusetts, took a sabbatical and vagabonded around the world—ran a sleaze bar in St. Thomas, the Virgin Islands, taught in the bush in West Africa, attended the World Council of Churches assembly in New Deli, and fell in love with Japan.
After he returned to the US he launched on a ten year singing carrier, he sang with the Metropolitan Opera Studio and on Broadway with luminaries such as Alfred Drake, Ethel Merman, Melina Mercouri, Girogio Tozzi and Beverly Sills and appeared on the Ed Sullivan Show . "I had a brief but not stellar career," Spradling says.
Returning to the church, now The United Church of Christ, he served as arts consultant on the staff of the Board for Homeland Ministers and the Amistad Research Center. He then served as the founding executive director of the Monroe County (Key West and Florida Keys) Fine Arts Council.
Spradling's published work includes From High In The Mulberry Tree, a collection of short stories, and murder mysteries, Maya Sacrifice and The Palenque Murder, and many articles on religion and art. He is co-creator of two volumes of Imaging the Word, a collection of art and literature following the church colander. Hamaca Press is publisher of Palenque Murder and David Goes Home.
Severely dyslexic, Spradling says, the computer is like a brain prostheses.
Spradling makes his home, with his partner of forty-seven years (married recently in Santa Fe, New Mexico) in Amarillo, Texas and Merida, Yucatan, Mexico.
Synopsis
David Goes Home is about a gay boy growing up in the Dust Bowl during the Great Depression. It is about the fear of being outed. It takes David Ward, as a young gay Congregational minister, afraid of being exposed, and haunted by a dream about his hometown sheriff, to his mother's funeral in his home town, where David searches for clues as to why he is so afraid. His search leads him to relive moments in his childhood's spiritual struggle, as well as his struggle with his sexuality. Stumbling across clues to the sheriff's murder, he discovers that many of the folks he so feared had far more to hide than he did. David Goes Home is a journey to self-acceptance as well as a spiritual quest. David Ward is a leading character in two of Spradling's previous mysteries, Maya Sacrifice and Palenque Murder.
This contest expired on Tuesday, Feb 02, 2016. Click here for other contests to enter.