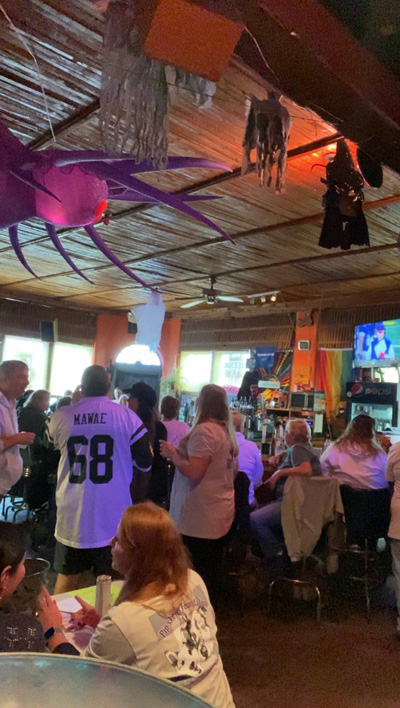 On Sunday, October 21st, Sneakers Bar in Jamestown, NY, held the first fundraising event for Pip-Skey's Foundation for Homeless Animals Inc. The organization's mission is to assist small animal rescues in Chautauqua County with their needs for funding and supplies.
Mary Green, Sneakers proprietor since 1986, was thrilled to host the event for Pip-Skeys. "Our community has been rescuing, rehabbing, and re-homing animals in Jamestown for decades. Having this event in a queer space seemed like the perfect opportunity for both the bar and Pip-skeys."
The event featured basket raffles, 50/50s, Star Sirch Productions entertainment, The Taco Hut Food Truck, door prizes, and a signed Josh Allen Jersey up for grabs. In total, the event brought in over $6,000. Pip-skey's plans on putting that money directly back into the community through donations to local animal rescues in the coming days.
To learn more about Pipskey's, visit them on Facebook at https://www.facebook.com/PipskeysFoundation
For information on upcoming events at Sneakers Bar, check the events calendar of EGN, or Facebook at https://www.facebook.com/sneakersjamestown