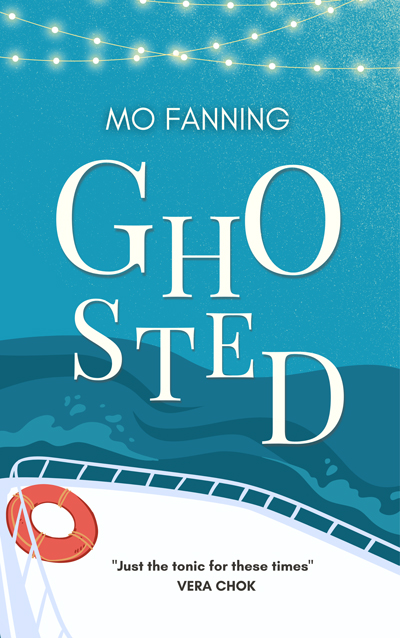 Enter to win Ghosted by Mo Fanning. To enter the contest, fill out the form below between Friday, October 27, and Friday. November 17.
Get Ready to Sleigh This Holiday Season with a Christmas Romcom
Ditch the mistletoe and fruitcake and prepare for Mo Fanning's big-hearted holiday romp 'Ghosted'.
Ever wondered what might happen if a down-on-his-luck department store Santa and an out-of-work waitress ended up on a gay cruise?
Amidst all the revelry, they help each other find laughter, light, and self-discovery.
When asked about cooking up this scenario, Fanning admits, "I wanted to showcase how our community knows how to sleigh ride with the best of them, even during the hap-hap-happiest time of year!"
And while this ain't your canned carols-and-cookies romcom, Mo promises all the feels. There are holiday hijinks galore, obviously. But 'Ghosted' tackles the deeper spirit of self-acceptance and living authentically. And the ties we hold onto with loved ones long after they leave our lives.
Whether you've been naughty or nice, grab some sherry-spiked nog and get ready to let 'Ghosted' entertain you this holiday season with ten ebooks up for grabs.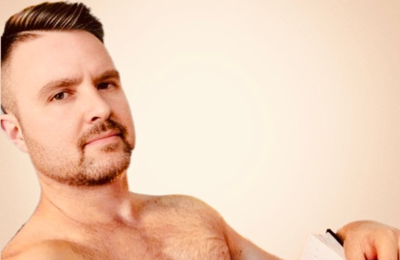 If you love books by Jane Fallon, Marian Keyes, Beth O'Leary and Taylor Jenkins Reid, chances are you'll like mine.
I write stories with damaged lead characters who find ways to overcome their past mistakes and seek a happier future.
Mo Fanning grew up near Birmingham in the UK but left for pastures new as soon as he could legally drive, spending much of his grown-up life in the Netherlands, before returning home just before lockdown took hold.
He has contributed to 100 Stories for Haiti and written for the Observer travel section. His first novel 'The Armchair Bride' was nominated for Arts Council Book of the Year, and his work was turned into a short play for BBC America. After having lived in Manchester, Amsterdam, Lyon and Brighton, he's back in the West Midlands determined to get on top of his geraniums.
mofanning.co.uk for Mo's blog, newsletter and all kinds of other nonsense.
This contest expired on Friday, Nov 17, 2023. Click here for other contests to enter.