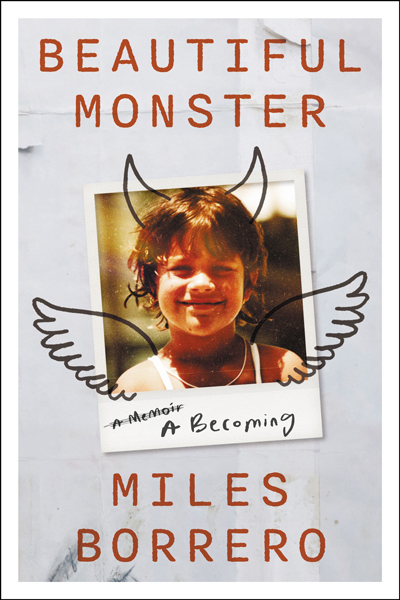 Enter to win BEAUTIFUL MONSTER: A Becoming by Miles Borrero. To enter the contest, fill out the form below between Tuesday, October 24, and Tuesday, November 14.
Miles Borrero Shares His Gender and Cultural Boundary-Breaking Journey to Embracing His Authentic Self in BEAUTIFUL MONSTER:A Becoming
Miles Borrero began breaking the system at birth. Entering the world as Camila Borrero-with only one last name, a rarity for a Colombia citizen-and given an official birthday two weeks after being born, Miles was raised as a girl while basking in being mistaken for a boy. On the cusp of adulthood, Miles left Colombia for college in the US, gaining some distance from his inherited cultural shame. Yet, it took reaching the age of 40 and facing his father's looming death for him to take steps toward his transition-and affirm his truest self.
In BEAUTIFUL MONSTER: A Becoming (October 24, 2023; A Regalo Press Book; ISBN: 979-8- 88845-000-0; $28.99 Hardcover), Miles Borrero shares his remarkable life journey and spiritual awakening. Written with honesty, grace, humor, and, above all, depth of feeling, this memoir is, in Miles' own words, "a true re-membering…An act of putting myself together with love."
Growing up in Colombia during the war-torn Pablo Escobar years, Miles (then called Mila) learned, as girls do, to cater to men's needs. "We were taught from the beginning that saying yes was the only viable option," Miles reflects-a lesson reinforced at the tender age of 14 by their first boyfriend, who was 21, and also accepted by their first crush, a free-spirited girl named Silvie. After shining as an androgynous singer in a rock band, Miles left Colombia in 1995, bound for college in the US.
It was only while there, in acting school at the University of Utah in Salt Lake City, that Miles finally met their first openly gay couple: shockingly, a distant cousin and his partner. In 1999, Miles went to the movies alone to see Boys Don't Cry. It opened their eyes to the groundbreaking possibility of living as a boy-and to the terrifying dangers of being transgender in the world. As Miles recalls: "It's something. To see yourself for the first time as such a sublime creature meeting such a violent end."
BEAUTIFUL MONSTER follows Miles through an apprenticeship at the Children's Theatre Company in Minneapolis, grad school at the prestigious American Conservatory Theater in San Francisco, and as they launched their career as an actress in NYC, where they lived with a beautiful, devoted partner, Daphne.
Despite years of studying and proving their range of talent, Miles was routinely typecast for roles as a hot Latina and felt increasingly alienated from their craft. After one especially humiliating audition for a birth control commercial, they decided to quit acting for good. As a grad student in San Francisco, Miles had been drawn to the practice of yoga, finding strength and solace in its emphasis on breath work, chanting, and mindfulness, as well as its asanas. Leaving acting behind, they took a yoga teacher training-where their androgyny became an asset-and soon built a thriving, fulfilling career as a yoga teacher.
Deeply in love with Daphne, in February of 2004, Miles cheered the breaking news of San Francisco mayor Gavin Newsom's decision to sanction gay marriage. Though not entirely sold on the idea of marriage, Miles proposed to Daphne in 2005, afraid of losing her. The bold move backfired, sealing the end of their relationship when, on a trip back home to Colombia, Miles was asked to introduce their fiancée Daphne to extended family members as just a "friend."
Eventually, Miles began a new relationship with Ferguson, a fiercely protective ally; and with her support, Miles finally started to untangle the nagging question of their gender identity. Miles realized the dissonance they had always felt was because they were not, in fact, a woman. With this certainty, Miles decided to have top surgery-a double mastectomy-and start using male pronouns. Yet, he couldn't shake his deepest fears. By becoming himself, would he lose his parents' love? Or would he lose his father, who was succumbing to a terminal illness, before he had the chance to tell him who he really was?
In the end, Miles Borrero embodied his truth-with the blessing of both his traditional Mom and, shortly before dying, his Dad. After healing from top surgery, Miles made the decision to go on testosterone. In December of 2020, three years after his Dad's death, he went back to Bogotá, his home, to officially change his name from Camila to Camilo. Just that tiny tweak in spelling-from an 'a' to an 'o'-made all the difference in his life. Along with sharing his personal journey in BEAUTIFUL MONSTER, Miles reflects on:
The complexity of gender. "I'm not abandoning my womanhood, rather, I'm expanding its container to allow for my masculinity," he asserts. During his transition, Miles came to understand that needing something for his well-being was neither vanity nor self-indulgence, but a necessity.
Death. From his study of Buddhism and yoga, along with his many trips to India, and the tragic example of his grandmother Marina-who crawled into her recently deceased husband's hospital bed and spent the next 10 years dying-Miles came to view death as not something to be feared but an organic part of being human.
Love. As Miles came to realize, the extent to which our love is felt is in how we show up for one another, and our ability to listen deeply. Fortunately, the world is full of brave, fair, wholehearted people.
As Gretchen Young, publisher of Regalo Press, observes: "Miles Borrero's exquisite prose elevates the memoir genre to new heights and transforms his deeply personal experiences and perspectives into a sobering yet celebratory and uplifting work of art with universal appeal."
About the Author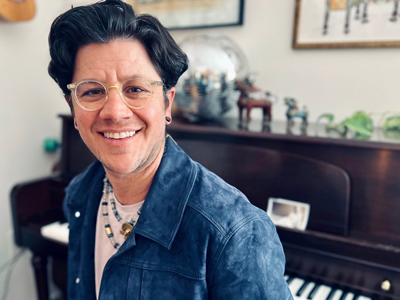 MILES BORRERO has survived fronting a Latin rock band, riding horses competitively, acting on various stages across the US, and nannying a six-year-old. He has been Catholic, Jewish, and a frequent guest at Krishna's house, and has lived life as a boy, a girl, a woman, a man, and something in between. Now a senior yoga teacher who leads retreats all over the world, Miles is passionate about dismantling the systems within ourselves that keep us small. He lives in New York with his sweetheart and their two adorable dogs.
This contest expired on Tuesday, Nov 14, 2023. Click here for other contests to enter.