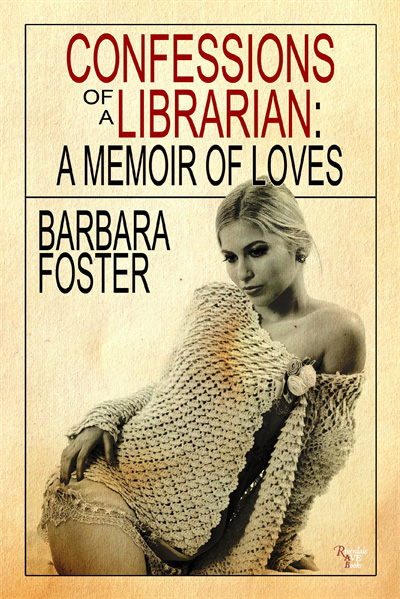 Enter to win a digital download of Confessions of a Librarian - a Memoir of Loves by Barbara Foster. To enter the contest, fill out the form below between Friday, August 11, and Friday, September 1.
In the spirit of such classic female erotic adventurers as Anais Nin, Erica Jong and Toni Bentley, Barbara Foster shares the story of four women who meet to tell the lurid details of their worldly romantic encounters in Confessions of a Librarian: A Memoir of Loves. From Istanbul, Buenos Aries, Israel and back to New York, featuring young women to women of a certain age, with threesomes and everything in between, these inter-connected tales of love and lust are sure to keep you rapidly turning the pages.
Riverdale Avenue Books
Riverdale Avenue Books is an award winning, innovative hybrid publisher at the leading edge of the changes in the publishing industry.We publish e-books and print titles under 15 imprints: Desire, an erotica/erotic romance imprint; Magnus, the award-winning LGBTQ+ non-fiction imprint from lifestyle to memoir; Magnus Lit, a collection of LGBTQ+ fiction titles; Pop featuring pop culture titles; Afraid, a horror line; SFF, a science fiction fantasy line; Truth, an erotic memoir line; Dagger, a mystery thriller imprint; Sports and Gaming featuring sports and gaming titles; Verve featuring lifestyle titles; Hera featuring both the true and fictional lives and loves of women aged 35 and up; 120 Days, an LGBT pulp fiction line; Binge Watcher's, featuring Binge Watcher's Guides and Circlet, an erotic science fiction and fantasy imprint. Started in 2012 by industry veteran Lori Perkins, Riverdale is a full service publisher, with a subsidiary rights department.Visit us at www.RiverdaleAveBooks.com.
This contest expired on Friday, Sep 01, 2023. Click here for other contests to enter.