Enter to win Love at First Set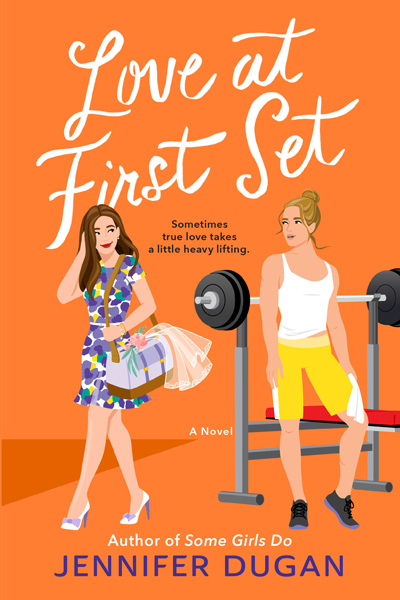 Enter to win Love at First Set by Jennifer Dugan. To enter the contest, fill out the form below between Tuesday, May 23, and Tuesday, June 13.
From fan-favorite author Jennifer Dugan comes her hotly anticipated adult debut, reminding us that sometimes true love takes a little heavy lifting.
This summer, beloved YA author of the BookTok hit Some Girls Do Jennifer Dugan is publishing her debut adult queer romcom for fans of Delilah Green Doesn't Care and Written in the Stars: LOVE AT FIRST SET. Full of tropes, shenanigans, and infectious banter, it's everything you want in a romcom-an irresitable, sexy, swoon- y romance about a gym employee who accidentally ruins her bosses' daughter's wedding, then even more accidentally falls for the runaway bride.
The gym is Lizzie's life-it's her passion, her job, and the only place that's ever felt like home. Unfortunately, her bosses consider her a glorified check-in girl at best, and the gym punching bag at worst. When their son, Lizzie's best friend James, begs her to be his plus one at his perfect sister Cara's wedding, things go wrong immediately, culminating in Lizzie giving a drunken pep talk to a hot stranger in the women's bathroom-except that stranger is actually the bride-to-be, and Lizzie has accidentally convinced her to ditch her groom.
Now, newly directionless Cara is on a quest to find herself, and Lizzie-desperate to make sure her bosses never learn about her role in this disaster-gets strong-armed by James into "entertaining" her. Cara doesn't have to know it's a setup; it'll just be a quick fling before she sobers up and goes back to her real life. After all, how could someone like Cara fall for someone like Lizzie, with no career and no future? But the more Lizzie gets to know Cara, the more she likes her, and the bigger the potential disaster if any of her rapidly multiplying secrets get out. Because now it's not just Lizzie's job and entire future on the line, but also the girl of her dreams.
Jennifer Dugan excites and delights devoted fans and new fans alike with her adult debut - LOVE AT FIRST SET is the perfect delicious summer rom-com for a day in the sun that readers won't want to miss.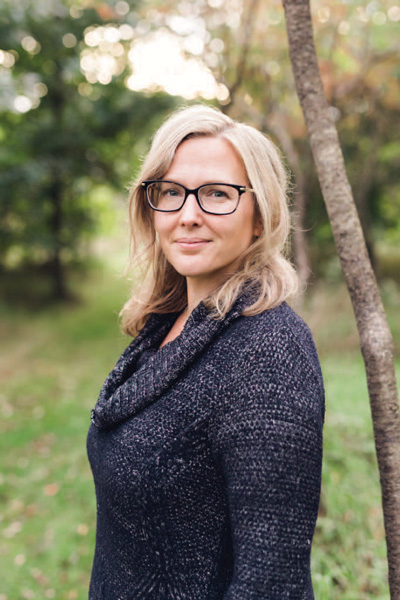 Jennifer Dugan is the author of the young adult novels Melt with You, Some Girls Do, Verona Comics, and Hot Dog Girl. She is also the author of the YA graphic novel, Coven. She lives in upstate New York with her family.
Praise for Jennifer Dugan:
"[A] burgeoning romance between Lizzie and Cara brings together two women who each need a change-both romantically and professionally-from their initial early-adulthood choices…. This adult debut from YA novelist Dugan (Melt with You) has a strong mix of humor and emotional depth; book clubs will likely find a lot to discuss."
- Library Journal on LOVE AT FIRST SET
"The endearing dynamic between James, Cara, and Lizzie as they brave fear of intimacy in both friendship and love carries the story. There's plenty to enjoy here."
- Publishers Weekly on LOVE AT FIRST SET
"A clever rom-com."
- Kirkus on LOVE AT FIRST SET
"[I]t's a delight to see [Dugan] shifting to adult rom-coms and writing the most hilarious disaster bisexuals you'll ever meet."
- Dahlia Adler, author and founder of LGBTQReads, Buzzfeed Books on LOVE AT FIRST SET
"Earnest, wistful, romantic, and real...captures butterflies-in-your-stomach, most-important-thing-ever first love and still finds room to explore the messiness of coming out and coming of age queer."
- Casey McQuiston, New York Times bestselling author, on SOME GIRLS DO
"Come for the joy of seeing the beauty queen get the girl; stay for the compassionate exploration of queer visibility in all its complexity...[Some Girls Do] is beautiful, necessary, and completely irresistible."
- Becky Albertalli, New York Times bestselling author on SOME GIRLS DO
"A treat of a book packed with scheming, queer romance, and amusement park food. This laugh-out- loud debut made me hungry and stole my heart."
- Rachel Lynn Solomon, New York Times bestselling author, on HOT DOG GIRL
Enter the Contest!
Please note that only 1 entry is allowed per person. Contests are open to US residents only.