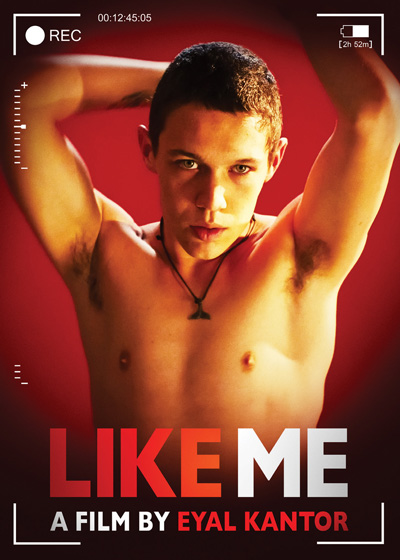 Enter to win Like Me DVD from Breaking Glass Pictures! To enter the contest, fill out the form below between Tuesday, March 21, and Tuesday, April 11.
The debut feature from writer-director Eyal Kantor, LIKE ME follows Tom, who, when forced by his father to leave home, finds himself in a demanding relationship with an older fashion photographer, while secretly being in love with his close friend Gilad.
The film world premiered at the 2022 Guadalajara International Film Festival, and went on to play AMOR Festival Santiago del Chile, OutSouth Queer Film Festival, Outshine Film Festival- Fort Lauderdale, and Tel Aviv International LGBT Film Festival.
LIKE ME arrives on VOD/digital platforms today and on DVD on March 21.
About Breaking Glass Pictures
Founded in 2009, Breaking Glass Pictures (www.bgpics.com) is a film distribution and media company that focuses on releasing unique and visionary independent films, inclusive of all genres, from around the world. In addition to theatrical, DVD, digital, and Video-on-Demand releases in North America, Breaking Glass functions as an international sales agent in all film markets, as well as a production company dedicated to creating compelling independent cinema. Breaking Glass also facilitates festival, theatrical, and special event bookings, and offers a full-service marketing team (marketing strategy, artwork and trailer creation, PR, social media) to independent filmmakers.
This contest expired on Tuesday, Apr 11, 2023. Click here for other contests to enter.