Enter to win an autographed graphic novel set featuring Arena Takes Manhattan!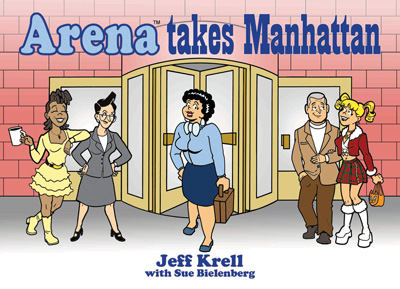 Enter to win an autographed graphic novel set featuring Arena Takes Manhattan! To enter the contest, fill out the form below between Friday, March 24, and Friday, April 14. Each winner will win a set of three autographed graphic novels: the brand-new Arena Takes Manhattan, plus Jayson Goes to Hollywood and Jayson Gets a Job.
Arena Stage takes Manhattan by Storm
After being left at the altar, Arena moves to New York for a fresh start in the long-awaited, totally original graphic novel "Arena Takes Manhattan." Arena moves in with her sister Meryl and joins her family's ad agency, Stage One - and hilarity ensues. Find out what happens when Arena dates her client ... runs a focus group ... stars in a TV commercial ... and adjusts to living with her sister.
A spinoff from Jeff Krell's flagship "Jayson" series, "Arena Takes Manhattan" is an (almost) all-ages career-girl humor comic in the vein of "Millie the Model" and "Katy Keene" - but with contemporary settings and humor.
Fittingly, "Arena Takes Manhattan" opens with a tribute to Krell's real-life gal pal who inspired the unforgettable character of Arena Stage, and concludes with scene-stealing bonus features from Arena's years with Jayson.
Krell was thrilled to collaborate on the art for this book with animator Sue Bielenberg. "Sue took my very basic template for the series to a whole new level," Krell exclaims. "She added interesting business throughout, and brought a flair for fashion that I simply don't possess," he laughed. In fact, Krell hopes they get the chance to continue the series, so they can bring pin-ups and paper dolls back to comics.
"Arena Takes Manhattan" (80 pp., $14.95) is available at select bookstores, comics shops, and Amazon.com. For more information, visit http://ignite-ent.com.
Also included: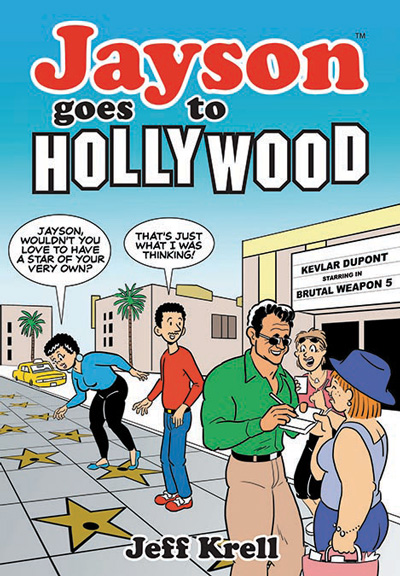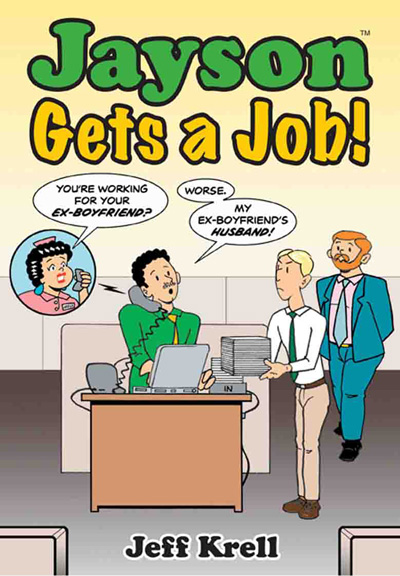 This contest expired on Friday, Apr 14, 2023. Click here for other contests to enter.