As our current struggles show, understanding our past counts - HISTORY LESSON: FIGHTING FOR MORE THAN EQUALITY
An interview with Cathy Renna (She/her/hers)
National LGBTQ Task Force Communications Direct
By Anthony T. Eaton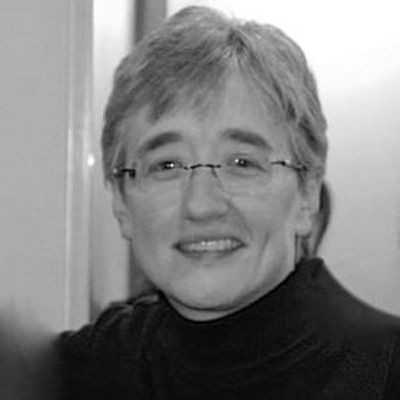 In 1973, when I was six, most states had sodomy laws, homosexuality was considered a mental illness, and it was not uncommon for youth who came out to be institutionalized. In October 1973, Dr. Howard Brown, Martin Duberman, Barbara Gittings, Ron Gold, Frank Kameny, Nathalie Rockhill, and Bruce Voeller founded The National Gay Task Force, today known as the National LGBTQ Task Force. Over the next four decades, the Task Force would play an instrumental role in establishing a new narrative in the fight for equality.

Back then, I had no concept of the struggles and barriers that the community I would one day become part of had to face. Over the years, I would come to understand the fight for equality and develop a great appreciation for the individuals and organizations that have fought so hard for what we have today. So it was a great pleasure to ask Cathy Renna, National LGBTQ Task Force Communications Director, some questions about her long-time involvement in the fight for LGBTQ+ equality and the Task Force.
---
"At the end of the day, my work is about visibility and lifting up stories of people who don't have that visibility" - Cathay Renna
---
What are you most proud of when it comes to your accomplishments on behalf of our community?
Simply put, I am humbled that I have been able to help, to play a role in so many issues. From marriage equality, the repeal of DADT, and educating the public about all of our very diverse community. This is not a "job" for me but a vocation, and I cherish the fact that I have had the chance to be part of history and change.
How has activism changed since you became involved?
Activism has changed in some ways and in others is very much the same. Online media and social media have obviously changed the way we interact, communicate and organize. The media industry has changed a lot as well, but the key is still helping people tell their stories and educating the media about our community and the issues we care about. If nothing there are more platforms to share diverse stories and push for more nuanced coverage.
We ALL have the ability to raise our voice, have a platform, and importantly, create community even if we are isolated physically. And of course, there are so many more ways to be visible with online media, social media, etc.
Visibility has been a cornerstone of the LGBTQ+ movement. We have seen this with civil rights and most recently with the Black Lives Matter protest. In any movement, some people are looked up to, thrust into the spotlight, serve as symbols, and are remembered for what happened to them or their work. Is there anyone you look up to, or that has been a role model for you?
Too many to count! I was very, very lucky to have mentors early in my activist career in Washington DC and New York. Having had the opportunity to meet and know pioneers like Barbara Gittings and Frank Kameny, Barbara Smith and Monica Roberts, and knowing more radical activists in groups like Queer Nation and ACT-UP and everything in between, informs how I do my work every day. As I look back on three decades of activism, my role models are an incredibly diverse lot. Some folks have been critical to my learning how to navigate the media and political landscape to the individuals who were thrust into the public eye for many reasons. These include Judy and Dennis Shepard, the parents of Matthew Shepard to the young trans and non-binary activists I work with today who are standing up for themselves and our community.
You worked for GLAAD in the 1990s; how did that prepare you for what you are doing today?
GLAAD is where I grew up as an activist, and my mission is the same - fair, accurate, inclusive media representations of our diverse LGBTQ+ community. I did it all at GLAAD, from local to national level media work, organizing on the ground in places like Birmingham, meeting with the most prominent journalists in the nation, acting as a spokesperson, and speaking publicly and regularly on LGBTQ issues. I saw how media and representation are key to cultural change - it is only then that we can move policy forward when public opinion changes and grows.
---
The National LGBTQ Task Force advances full freedom, justice, and equality for LGBTQ people… despite all the progress we've made to end discrimination, millions of LGBTQ people face barriers in every aspect of their lives: in housing, employment, healthcare, retirement, and basic human rights.
---
There are many local and national advocacy agencies; what was and is it about the work the Task Force does that made you decide it was the right one for you?
The Task Force is an organization I have worked with for years. The first real media training I ever attended was, in fact, at Creating change in the early '90s, a new activist finding my way as a volunteer at the then GLAAD chapter in Washington, D.C. I have stayed close to the Task Force ever since. The organization's commitment to diversity, progressive and intersectional work, and radical accessibility for all aligns with my values. It is a political and personal home for me.
How does the Task Force advocate for our community?
The National LGBTQ Task Force advances full freedom, justice, and equality for LGBTQ people. We are building a future where everyone can be free to be their entire selves in every aspect of their lives. Today, despite all the progress we've made to end discrimination, millions of LGBTQ people face barriers in every aspect of their lives: in housing, employment, healthcare, retirement, and basic human rights. These barriers must go. That's why the Task Force trains and mobilizes millions of activists across our nation to deliver a world where you can be you. We also work on all policy levels, state and Federal, for progressive legislation that will move us towards a more equitable future for all.
---
ADVOCACY AND ACTION
CENSUS / THE EQUALITY ACT / FAITH WORK / REPRODUCTIVE JUSTICE
---
The Task Force focuses on several areas, from continuing the fight for full anti-discrimination protections and reproductive health, rights, and justice, to the partnership with the Institute for Welcoming Resources. How can individuals get involved and help in a particular area of interest?.
There are so many ways to be engaged in our work; from participating in events and mobilizations to supporting our work as a donor at any level. Creating change is more than a conference it is a transformative experience.
The National LGBTQ Task Force is the country's oldest national LGBTQ advocacy group. To learn more about the Task Force, what they do, and how you can get involved, visit their website and follow them on social media.