2020 E3 LGBTQ Youth Summit: Healing in Community
The 2020 E3 LGBTQ Youth Summit was held virtually November 21-22 2020, but that didn't stop the excitement and engagement for everyone that participated.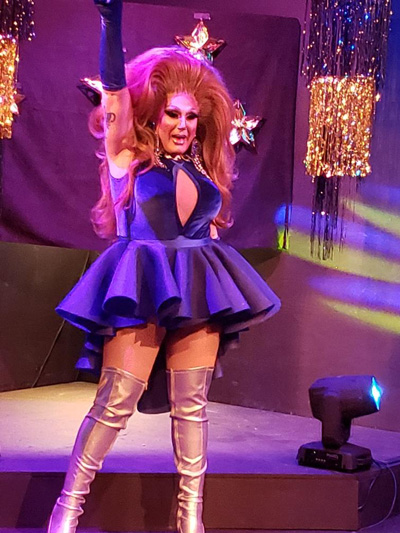 E3 kicked off Friday night with a live performance from Brandi Fresco Carlini. Brandi is a 23- year old local Erie MC with multifaceted talents. Brandi's flow brought a ton of energy to the Summit and got the audience ready for the next act, a drag show! The drag show, hosted by Rebecca Mae, was awesome! The Queens brought their best with beautiful outfits, duets and group performances. Rebecca Mae was joined on stage by Michelle Michaels, Debbie, Alysin Wonderderland, Misty Michaels Kall, Priscilla Godzilla, Pissi Gabune and Shea D'Heaux.
PACA contributed to the success of the Friday night performances by lending their beautiful space and tremendous audio and visual support.
Day two of the Summit provided dedicated time for youth and adults to separate into breakout sessions where they heard from professionals in various fields of expertise. Saturday morning participants were greeted by a live DJ named GeXella. Youth had fun requesting their favorite songs and meeting new friends (virtually).
Presenters in the morning included Sara Weinstein and Simone Shuster-Zimicki from the Native American Community Services of Erie and Niagara Counties. Sara and Simone facilitated a breakout session for youth only called Sex Education for Queer Bodies. Simultaneously, adults were participating in the Ask the Doc panel discussion that included Dr. Will Koehler, Dr. Katherine Dalk, and Dr. Brad Fox. During this discussion adults were able to ask for insights from these professionals and gather information on additional resources.
Following a mid-morning movement break guided Jennifer Dennehy we heard from the Keynote speaker, GeXella. GeXella is a signer, rapper, DJ and community organizer from Jacksonville, FL. GeXella lead a discussion about what it means to be an ally. They discussed with the group how to create safe space in our community and what it means when people say Black Lives Matter.
The afternoon breakout sessions included a guided art project facilitated by Heather Denning from Mercyhurst University. Prior to the summit preregistered youth received a packet in the mail that included some swag and the materials to participate in the art project. While the youth were creating the adults were discussing Caring for Queer Youth with Sara Rosso from Hugh Lane Wellness Foundation.
The group came back together for a "book break" by Tammy Blount from Erie County Blasco Library. The book break gave youth some ideas for authors and readings they may find interesting.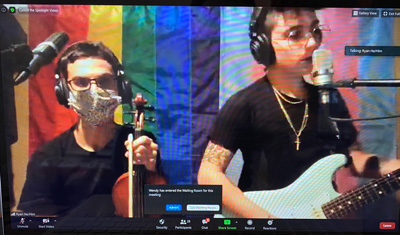 The summit wrapped up with a live performance from Ryan Cassatta. Ryan Cassatta is an award-winning singer-songwriter and actor, performer, published writer, LGBTQ activist based in Los Angeles. Ryan returned to Erie virtually for the summit and gave us a memorable show that included question and answers with the youth participants
Due to the community support of financial sponsors, grants and dedicated volunteers the entire youth summit was provided free for all participants!!
Corporate sponsors included ERIE Insurance, National Fuel Gas, NW PA Pride Alliance, State Farm Agent Natalie Braddock, Dale Allgeier & Lake Erie Counseling, Penelec, MacDonald Illig Attorneys Jay Alberstadt, Jenna Bickford, and James Toohey, Journey to a Trauma Informed Life, Engel O'Neill and the Northwest Alliance.
The summit was also supported by grants from Erie County Gaming Revenue Authority (ECGRA) and the LGBT Community Endowment at the Erie Community Foundation.
Very special thanks to Jennifer Kubiak, Margo Wolfe, MaLinda Luthey and Tyler Titus for their dedication to LGBTQ Youth in Erie County and to ensuring the summit was a great success!