from Greater Erie Alliance for Equality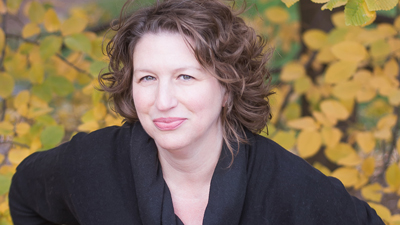 The LGBTQ community knows pain and challenge. 2020 is nothing we can't handle together. We are experts in making our own worlds fully imbibed with social change, joy, and love. Now more than ever we must envision the world we want and need. Join Jessica Halem as she reflects on 25 years of LGBTQ movement work and what lies ahead for us. Bring your sorrow and optimism to this high-energy session where we will manifest our future together. The session is called Mourn the Dead and Fight Like Hell for the Living, and will be held on Zoom on October 29 at 7 PM. The Zoom meeting ID is 832 7531 6862 and the password is 957519.
Jessica Halem is no ordinary Jewish Queer Femme from a small-town in Ohio. Most recently she was the inaugural LGBTQ Outreach and Engagement Director at Harvard Medical School where the first-year class grew from 4% to 15% self-identified LGBTQ. She also secured a major grant to integrate sexual and gender minority health equity into medical school curricula. Prior to joining Harvard, Jessica ran the Lesbian Community Cancer Project in Chicago where she implemented the nation's first cultural competency trainings for the CDC and served on then-candidate Obama's first LGBT Advisory Committee. Jessica has published on transgender health (AMA Journal of Ethics, 2016), optimism and organizational change (Medical Care, 2018), and mentoring across difference (Mentoring Diverse Leaders, Routledge, 2017). With her training in improv comedy from Second City, she coaches individuals and teams on dealing with difficult moments and is a sought-out speaker nationally on topics such as diversity, equity, inclusion, and LGBTQ health. She currently serves on the Board of the Tegan and Sara Foundation and can be found on social media at @jessicahalem.