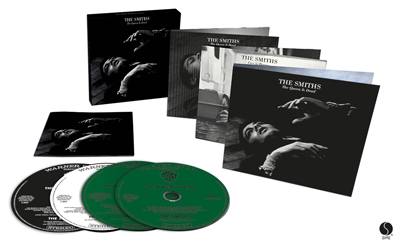 Enter to win the special deluxe 3-CD/1 DVD boxed set of the newly remastered and expanded version of The Queen is Dead, the seminal album from The Smiths plus a mini-poster and button! To enter the contest, fill out the form below between Friday, November 17 and Friday, December 8.
Widely considered to be both The Smiths' finest work and one of the greatest albums ever made, The Queen Is Dead has cast a significant influence over subsequent generations since it was first released in the summer of 1986.
The album features several of the band's finest moments including the title track and "There Is A Light That Never Goes Out," as well as the iconic singles "The Boy With The Thorn In His Side" and "Bigmouth Strikes Again."
- Deluxe 3-CD/1-DVD Boxed Set: Featuring the 2017 master of the album; additional recordings featuring demos, b-sides, and alternative versions; the Live In Boston album recorded at the Great Woods Center For The Performing Arts on August 5, 1986; and a DVD featuring the 2017 master of the album in 96kHz / 24-bit PCM stereo and The Queen Is Dead - A Film By Derek Jarman
- 2-CD version: Featuring the 2017 master of the album and additional recordings
- 5-LP box: Featuring the 2017 master of the album, additional recordings, and the Live In Boston recording
Available Now: https://lnk.to/TQIDMP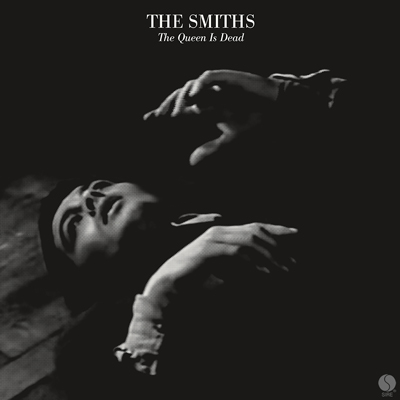 http://officialsmiths.co.uk
http://facebook.com/TheSmithsOfficial
http://open.spotify.com/artist/3yY2gUcIsjMr8hjo51PoJ8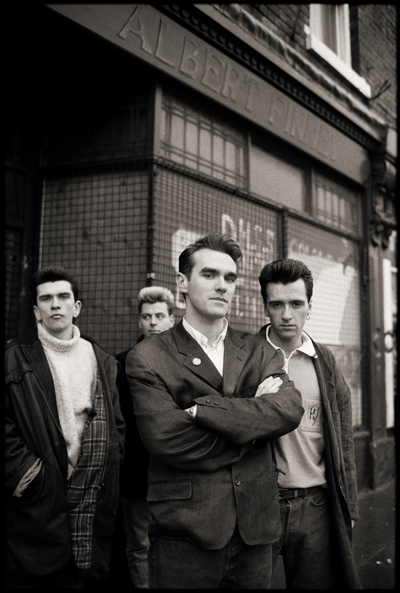 This contest expired on Friday, Dec 08, 2017. Click here for other contests to enter.