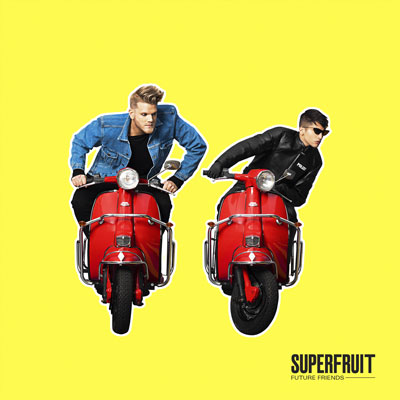 Enter to win a digital download of Future Friends from Superfruit! Future Friends - the debut album from pop duo SUPERFRUIT! Featuring "Imaginary Parties," "Worth It (Perfect)" and more! Future Friends is Available NOW: http://smarturl.it/FutureFriends. To enter the contest, fill out the form below between Friday, October 6 and Friday, October 27.
Future Friends Track List:
1. Imaginary Parties
2. Bad 4 Us
3. Worth It (Perfect)
4. Vacation
5. Sexy Ladies
6. Heartthrob
7. Future Friends
8. How You Feeling?
9. Hurry Up!
10. Deny U
11. Goodbye From Lonely
12. Guy.Exe
13. Fantasy Featuring Amber Liu
14. Keep Me Coming
15. Everything Featuring Inara George
16. Future Friends (Brian Robert Jones Choir Remix)
Official Website: www.superfruit.co
YouTube Page: www.youtube.com/sup3rfruit
Facebook: www.facebook.com/Scomiche
Twitter: www.twitter.com/sup3rfruit
Instagram: www.instagram.com/sup3rfruit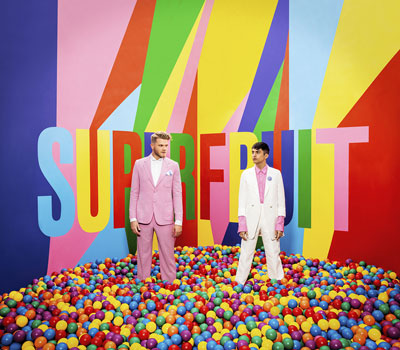 This contest expired on Friday, Oct 27, 2017. Click here for other contests to enter.