Enter for a chance to win a The Beguiled prize pack!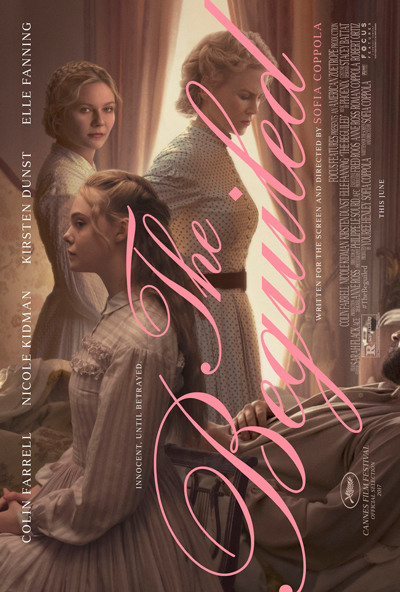 Enter for a chance to win a The Beguiled prize pack! Good girls go bad. Focus Features presents The Beguiled. An atmospheric thriller from acclaimed writer/director Sofia Coppola, winner of the Best Director award at the Cannes International Film Festival. To enter the contest, fill out the form below between Tuesday, June 27 and Tuesday, July 18.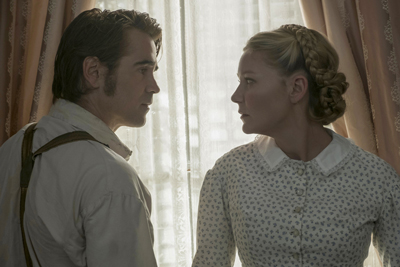 The story unfolds during the Civil War, at a Southern girls' boarding school. Its sheltered young women take in an injured enemy soldier. As they provide refuge and tend to his wounds, the house is taken over with sexual tension and dangerous rivalries, and taboos are broken in an unexpected turn of events.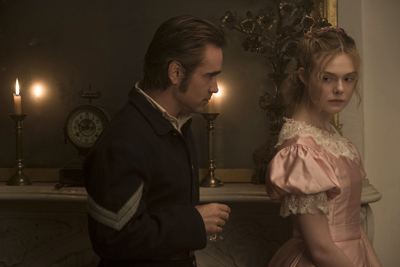 Director: Sofia Coppola
Screenwriter: Sofia Coppola, based on the novel by Thomas Cullinan and the screenplay by Albert Maltz and Grimes Grice
Cast: Colin Farrell, Nicole Kidman, Kirsten Dunst, Elle Fanning, Oona Laurence, Angourie Rice, Addison Riecke, Emma Howard
The Beguiled is now open in NY/LA and will open across the country June 30!
Winners will receive a #VengefulB*tch tank top, stemless wine glass, and notebook.
Twitter: @BeguiledMovie
#TheBeguiled
#VengefulBitches
Facebook: /BeguiledMovie
Instagram: @beguiledmovie
www.TheBeguiledMovie.com
NO PURCHASE NECESSARY
Focus Features and their affiliates accept no responsibility or liability in connection with any loss or accident incurred in connection with use of a prize. Prizes cannot be exchanged, transferred or redeemed for cash, in whole or in part. We are not responsible if, for any reason, recipient is unable to use his/her prize in whole or in part. Participating sponsors, their employees, and family members and their agencies are not eligible. Void where prohibited. Open to legal residents of the U.S., 18 years of age and older. Winners will be randomly selected. Odds of winning depend on the number of entries received.
This contest expired on Tuesday, Jul 18, 2017. Click here for other contests to enter.