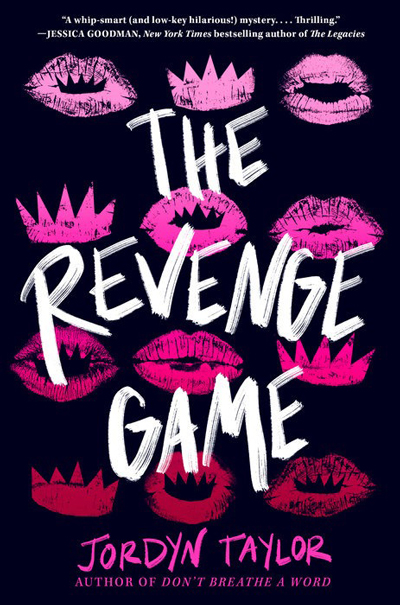 Enter to win The Revenge Game by Jordyn Taylor. To enter the contest, fill out the form below between Tuesday, November 14, and Tuesday, December 5.
There is a secret game being played by the guys at prestigious co-ed boarding school Sullivan-Stewart Prep - one that highlights toxic masculinity and demeans female students without them even being aware. Until now. The girls are about to take back their power by exacting the best possible revenge in Jordyn Taylor's THE REVENGE GAME (Delacorte Press | On sale November 7, 2023 | $18.99).
Alyson is a hopeless romantic who has yet to perfect the art of flirting. So, when popular Brenton Riggs, Jr comes to her rescue at a party and then becomes her partner on a school project, she is thrilled. Soon, the pair are dating, and Alyson finally believes she has found her Prince Charming.
Then the King's Cup comes to light-a secret game where boys compete to see who has the most sexual prowess and now Alyson doesn't know what to think. Is Brenton boyfriend material or just trying to win the game? One thing Alyson does know though - she and the girls are about to create their own game - and their revenge has never been sweeter.
Hailed as an "empowering and timely feminist mystery," THE REVENGE GAME is a dark and entertaining "girl power" novel where girls ban together to see that justice gets served. With her newest novel, critically acclaimed author Taylor has crafted a unique page-turner that will keep readers on their toes as twists and turns lead them to the final, explosive page.
This contest expired on Tuesday, Dec 05, 2023. Click here for other contests to enter.