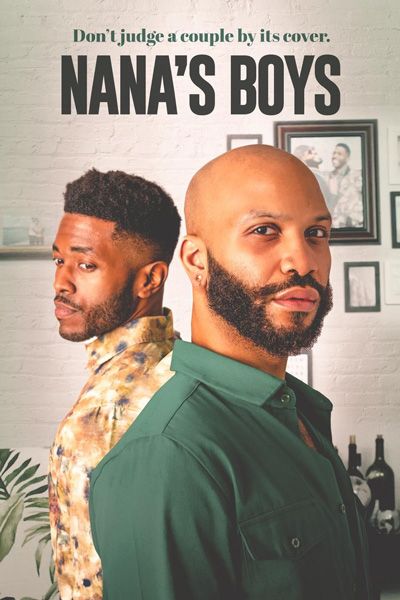 Enter to win Nana's Boys DVD from Breaking Glass Pictures! To enter the contest, fill out the form below between Tuesday, February 21, and Tuesday, March 14.
NANA'S BOYS world premiered at the 2022 Inside Out Film Festival, and went on to play Reeling 2022: The 40th Chicago LGBTQ+ International Film Festival, Newfest, aGLIFF's Prism LGBTQ+ Film Festival, Out on Film Atlanta, and took home the coveted Best Narrative Feature award at both the Black Alphabet Film Festival and the Baltimore International Black Film Festival. The film stars David J. Cork and Jared Wayne Gladly.
"With a storied history of partnering with diverse Queer filmmakers like Patrick Ian-Polk, Terracino and Scud, it's an extraordinary opportunity to join the BGP family with my first feature."
NANA'S BOYS will arrive February 7 VOD/digital platforms including iTunes/Apple TV, Amazon Prime Video, Google Play, Vudu, Vimeo, and through local cable & satellite providers, and on DVD February 23.
About Breaking Glass Pictures
Founded in 2009, Breaking Glass Pictures (www.bgpics.com) is a film distribution and media company that focuses on releasing unique and visionary independent films, inclusive of all genres, from around the world. In addition to theatrical, DVD, digital, and Video-on-Demand releases in North America, Breaking Glass functions as an international sales agent in all film markets, as well as a production company dedicated to creating compelling independent cinema. Breaking Glass also facilitates festival, theatrical, and special event bookings, and offers a full-service marketing team (marketing strategy, artwork and trailer creation, PR, social media) to independent filmmakers.
This contest expired on Tuesday, Mar 14, 2023. Click here for other contests to enter.