In Memoriam - John Daly King (1937-2020)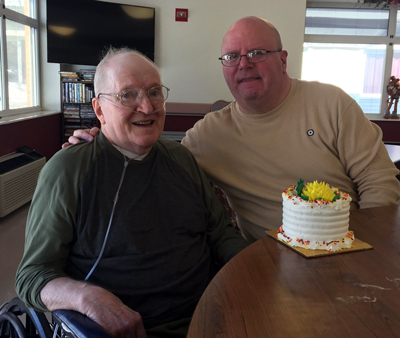 John Daly King, age 82, formerly of Erie, passed away Saturday, March 14, 2020 at Pleasant Ridge Manor.
He was born in Butler Co., Pennsylvania on November 17, 1937, the son of the late Merton and Elizabeth Daly King.
He had attended the Boston Conservatory of Music and received a Bachelor Degree of Fine Arts and also received a Master's Degree of Fine Arts.
John had been employed as a choreographer and was involved with many Broadway shows and had directed the Erie Civic Ballet.
He also worked with the Warren Players and Concert Dancers of Warren. He was the owner and operator of King's Dance Factory in Warren from 1973 to 1976. John had worked for Little's Dance Studio in Erie for several years.
He volunteered with Hospice and designed classes in Motor Motivation for Special Children. He taught yoga classes and also taught T'ai Chi for over 30 years. He was also active in PFLAG and NWPA Pride Alliance Inc.
In addition to his parents, John was preceded in death; and his partner, Charles M. Silvia; and his aunt, Lynn Daly Tarr.
Further survived by his cousins, Sue (Ralph) Bernabo, Helen (Gary) Howell, Douglas Tarr, Blair Tarr and Mark Mathews; and friend and care giver, Mark Hoovler.
Funeral services will be scheduled at Burton Funeral Home, 602 W 10th St, Erie PA.
Send condolences at www.Burtonfuneralhome.com.