Win The Emerson Gospel by Robbyn Burger!
Win The Emerson Gospel by Robbyn Burger! To enter the contest, fill out the form below from November 13 through December 4.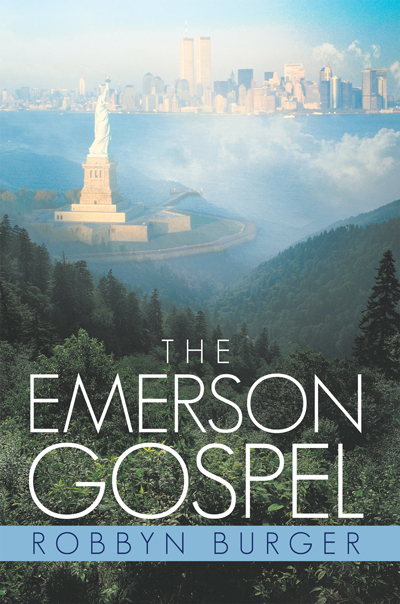 The Emerson Gospel by Robbyn Burger
Explore what a religious upbringing and a philandering father can make a girl do when she grows up in a new novel by gay author Robbyn Burger, who also writes a blog dedicated to women empowering women -- and, she's quick to point out, people empowering people.
The Emerson Gospel by TV writer-turned-novelist Burger follows a strong young woman from her job as a no-holds-barred Wall Street broker back to her dysfunctional Tennessee home and family as she learns about trust, forgiveness and unconditional love.
The heroine faces the choice of succeeding in a male-dominated field or adhering to the seemingly old-fashioned values she was brought up with and has cast aside as inapplicable to real life. She returns home expecting to measure her own success against her family's lack of it – and is brought face to face with truths she has tried to drown in work and drink.
Burger thoroughly researched the world of finance and investing in order to accurately portray her main character's career. She also researched the 1950s, Nashville and New York, all of which play a role in her novel. Moreover, having been brought up in a religious family (her parents were Jewish, and she is a former B'nai Brith member), she is well versed in how that type of lifestyle can affect one later in life.
Learn more about Burger and The Emerson Gospel on Twitter, @robbyn_burger and the author's blog, http://robbynburger.authorsxpress.com/.
This contest expired on Tuesday, Dec 04, 2012. Click here for other contests to enter.
blog comments powered by

Disqus
---